Flexible Options
Year-Round Home
Retire or work from home
Reliable internet and strong cell signal
Feel as if you're always on vacation!
Vacation Get-Away
---
Location, Location, Location
Scenic Vista (top photo)
Spacious deck with clear glass railings
and hot tub overlook
Tranquil landscape and
Water view of Diamond Passage
Nearby Recreation
Elementary school with playground right across the street
Beautiful, long Centennial Beach just a block away.
Walk or bike all over the island
Explore Peaks Island >>>
Portland at Your Fingertips
8-minute walk to the landing
Almost hourly service to and from Portland
Soak up some culture and entertainment
Dine at world-class restaurants
Explore Portland, Casco Bay and environs >>>
---
Livable Home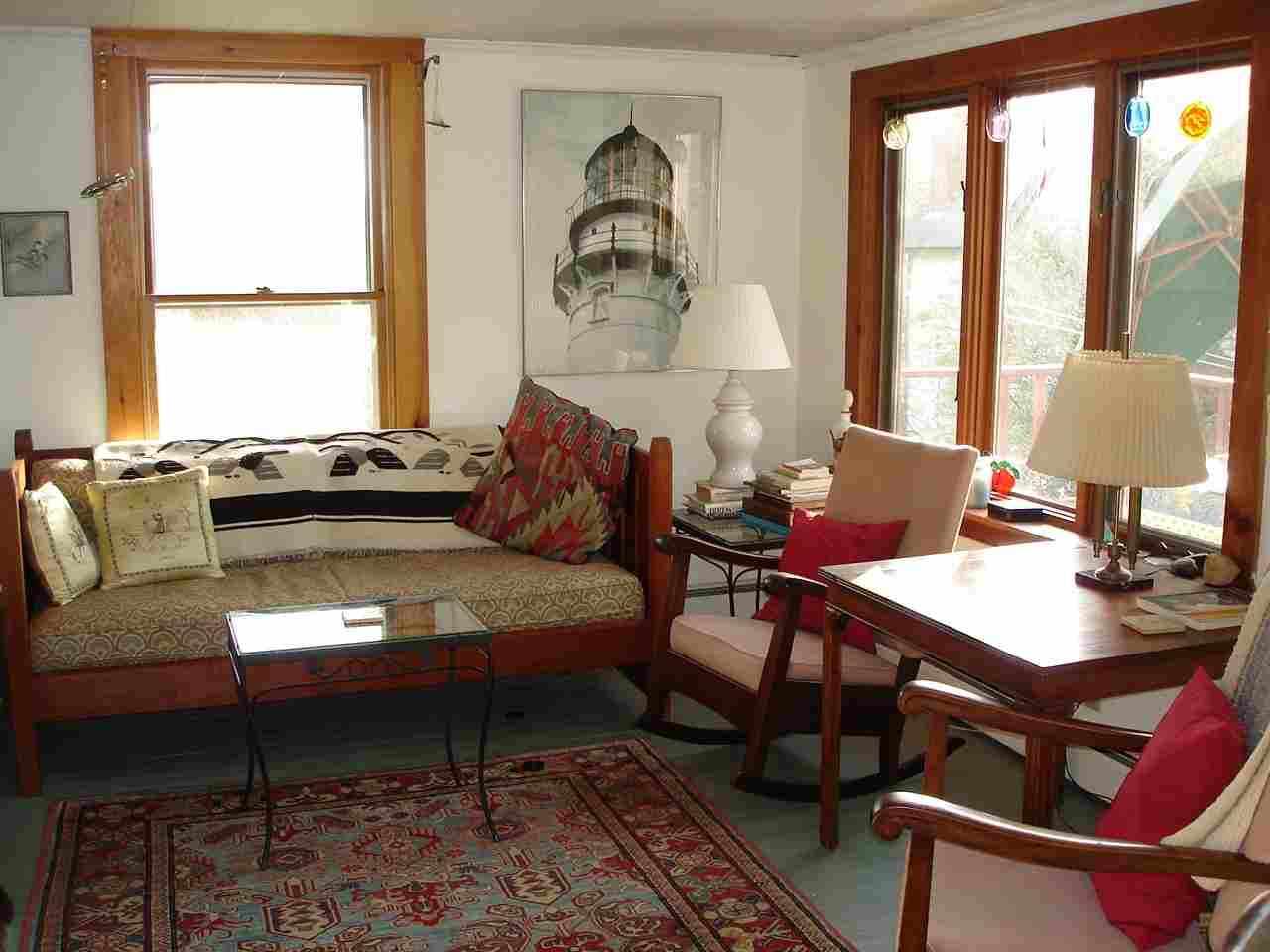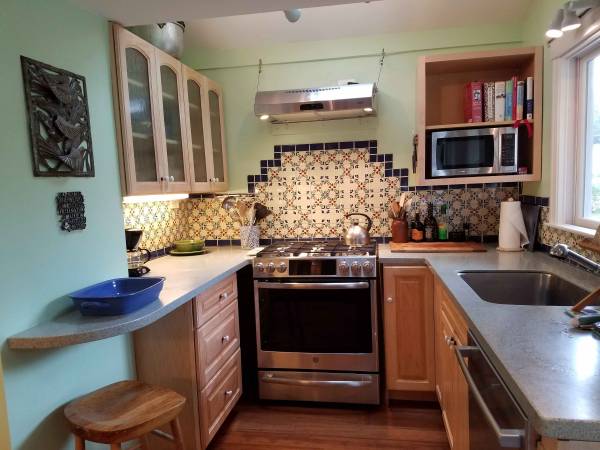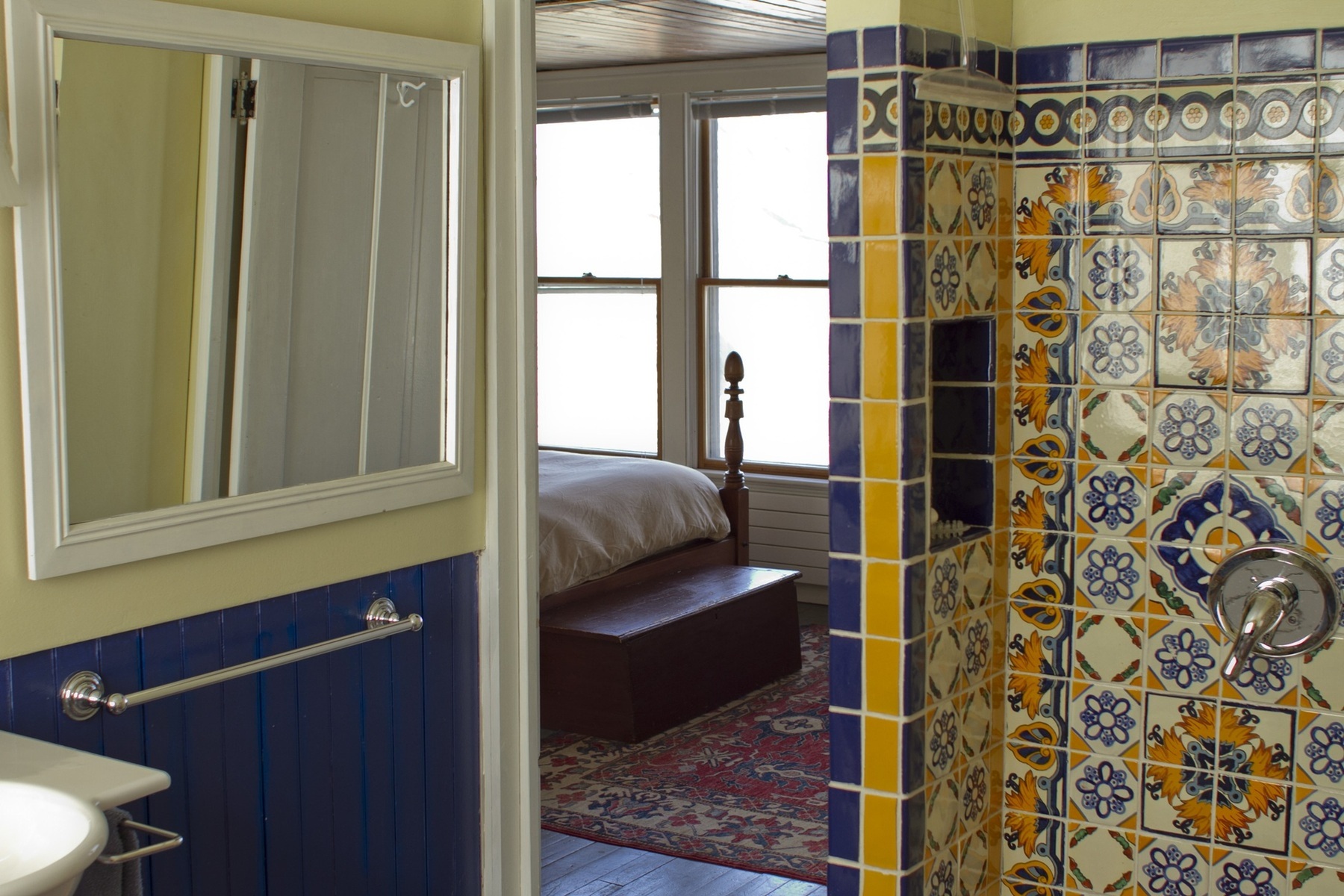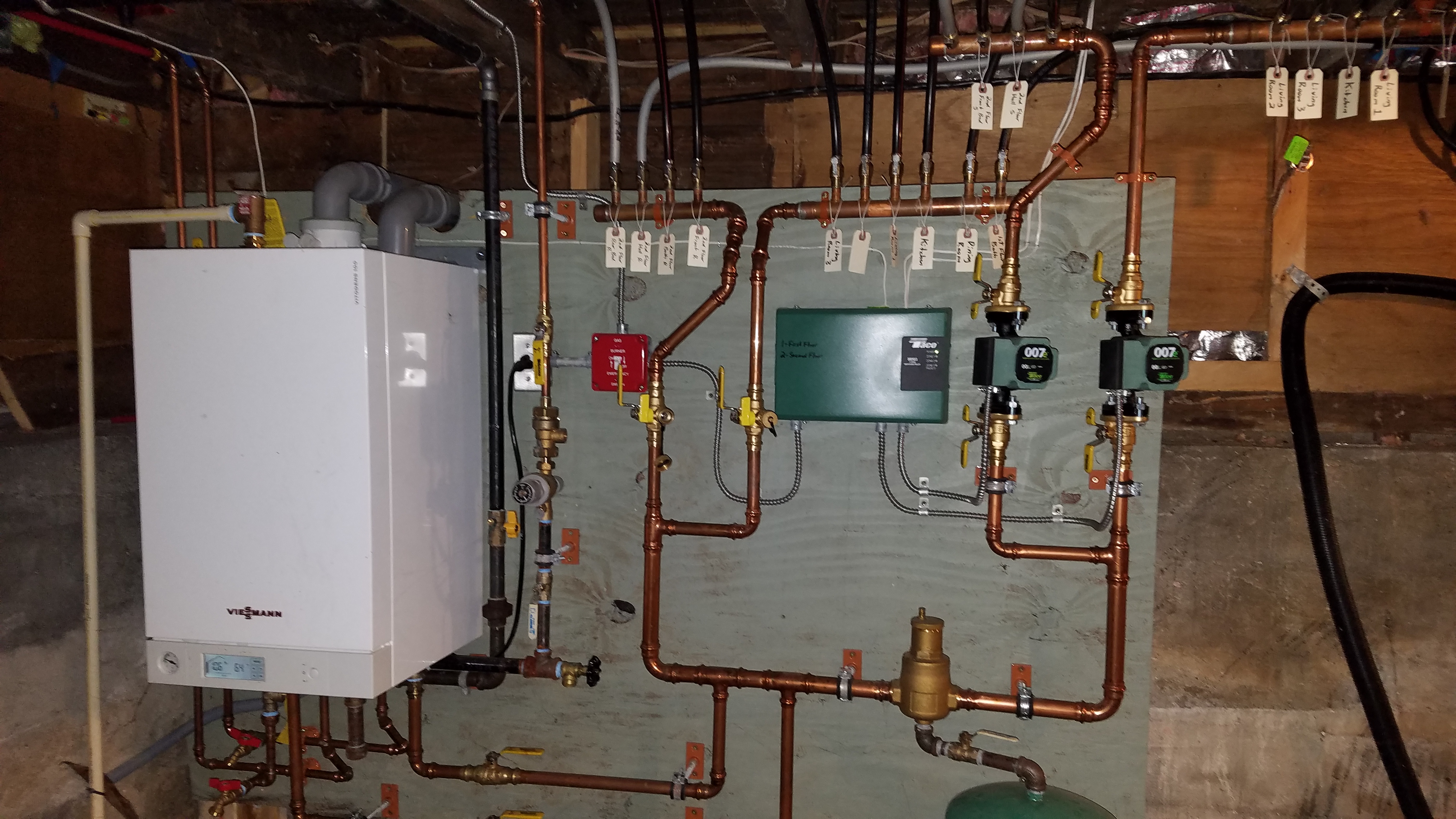 Pleasing décor with unique Mexican accents.
First Floor
Open plan with a cozy wood stove
Entirely remodeled 2 years ago
Convenient 1st floor lavatory with
Copper sink on handmade mahogany shelf
More photos >>>
Gourmet Kitchen
State-of-the-art 5-burner gas range with electric convection oven.
High-end corian counters
Super quiet dishwasher
Backsplash of hand-painted Talavera tile
Passage to dining room has custom mahogany counter and
Second sink of Talavera ceramic
More photos >>>
Upstairs
Spacious master bedroom with 4 large windows and great views
Cheerful guest room, adjoining, gets morning light
Washer and dryer conveniently located upstairs
Sumptuous Bathroom
Double shower, surrounded by
Amazing patterns of Talavera tile
Tiled floor has built-in heat!
More photos >>>
Heating System
Upgraded 2 years ago
High-efficiency boiler
Thin profile Euro radiators
Two zones
Thermostats connected to internet for remote control.